Waterdrop feed hammer mill is widely applied in large and medium sized feed pellet plant, food processing enterprise, etc to smash all kinds of raw grains material such as corn, wheat, sorghum, millet, soybean, yam, husk, etc.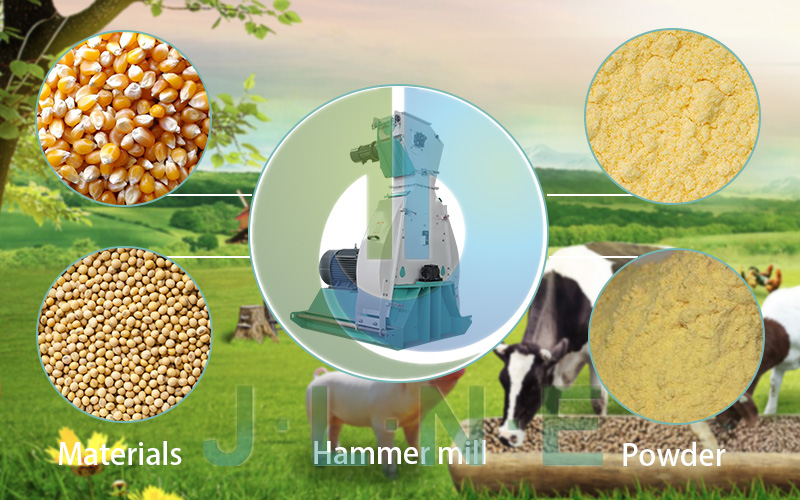 Main Features of feed hammer mill:
1.Used for grinding of raw materials in large and medium-sized animal feed pellet plant.
2. Adopt coupling direct drive, scientific and reasonable hammer arrangement and hammer screen clearance.
3. Advanced twice strike technology.
4. Equipped with SKF bearings, good performance, low working temperature.
5. A variety of sieve sizes are available to choose.
6. Every tons of products processing power consumption is 5.5 KWH.